Living the good life
Southern girl Nancy Rebelo (31) grew up in La Rochelle and attended Regents Park Primary School, before her family moved to Bedfordview, where she attended Holy Rosary from Grade Three to matric.
After leaving school she went to UJ where she did a BA in psychology, with philosophy as her second major.
"The reason I enjoyed philosophy so much was that we would be in endless debates about values and what is 'right' or 'wrong' and to become as knowledgeable as one could be to live a 'just' life," she said.
In her final year she entered Miss Earth and was completely overwhelmed when she won the title.
"It was the beginning stages of Miss Earth and even though the sponsorships were not as generous as they are now, I still took my role very seriously and put in lots of hard work, time and effort, enjoying my reigning year immensely," she said.
"With me having just finished university I hadn't begun a career, so Miss Earth was my career! I was dealing with lots of cultural differences and one minute I would be planting trees with children from an impoverished background, and the next mixing with the rich and famous."
"Marki gave me lots of support throughout my reign as Miss Earth and, towards the end of the year, he was attending events with me. During the year I also went to the Philippines, to attend an international pageant."
The following year Nancy carried on assisting with Miss Earth and a year later, in 2008, she began working with Marki in his own business, Big Nuts and Dried Fruit. They were engaged in November 2010 and married the following September.
"A beach wedding had always been my dream and we were married in Umvoti on the North Coast of Durban, at Jex Estate," Nancy said.
"The whole weekend, along with family and close friends, we celebrated and had fun. It was fabulous and we knew it was the beginning of something special."
Nancy carried on assisting Marki in his business and, on February 4, 2015, she gave birth to their precious daughter, Silena Mae.
"We thought our life was perfect before she was born, and nothing prepares you for a new baby, but she became the absolute centre of our lives," Nancy said.
"We'd moved into Aspen Hills Estate a few months before Silena Mae was born and I was a stay at home mom at first. Marki's business premises are in Jeppe and he didn't want me bringing her
into town. "I enjoyed being at home, but when the opportunity came to buy a hair and beauty salon at Aspen Village Shopping Centre it made perfect sense to jump at the chance.
"I took over the business in July 2015 and Terra Mae Beauty (which means Mother Nature in Portuguese) opened."
"We wanted to find the ideal nursery for her, though, before we made up our minds and we couldn't have been happier when we discovered Simpsons Little Learners Academy, right behind the shopping centre. It was perfect and she's going mornings only for now, while I promote my business and gain more clients.
"Ten years ago it was all about exciting times, travelling and making new memories. Now it's still about exciting times and making beautiful memories with our daughter, the only difference is, I've got the travelling down to a five kilometre radius!"
Hobbies?
Hahaha, I don't have time for anything other than my husband and daughter.
Favourite restaurant?
Mythos at Mall of the South and Vera Vita in Rifle Range Road, Haddon.
Favourite shop?
H&M Mall of the South. I'm a huge fan of clothing for me and Silena Mae.
Quote:
I think my main passion was planting trees for the future and, as the new trees
grew, so did I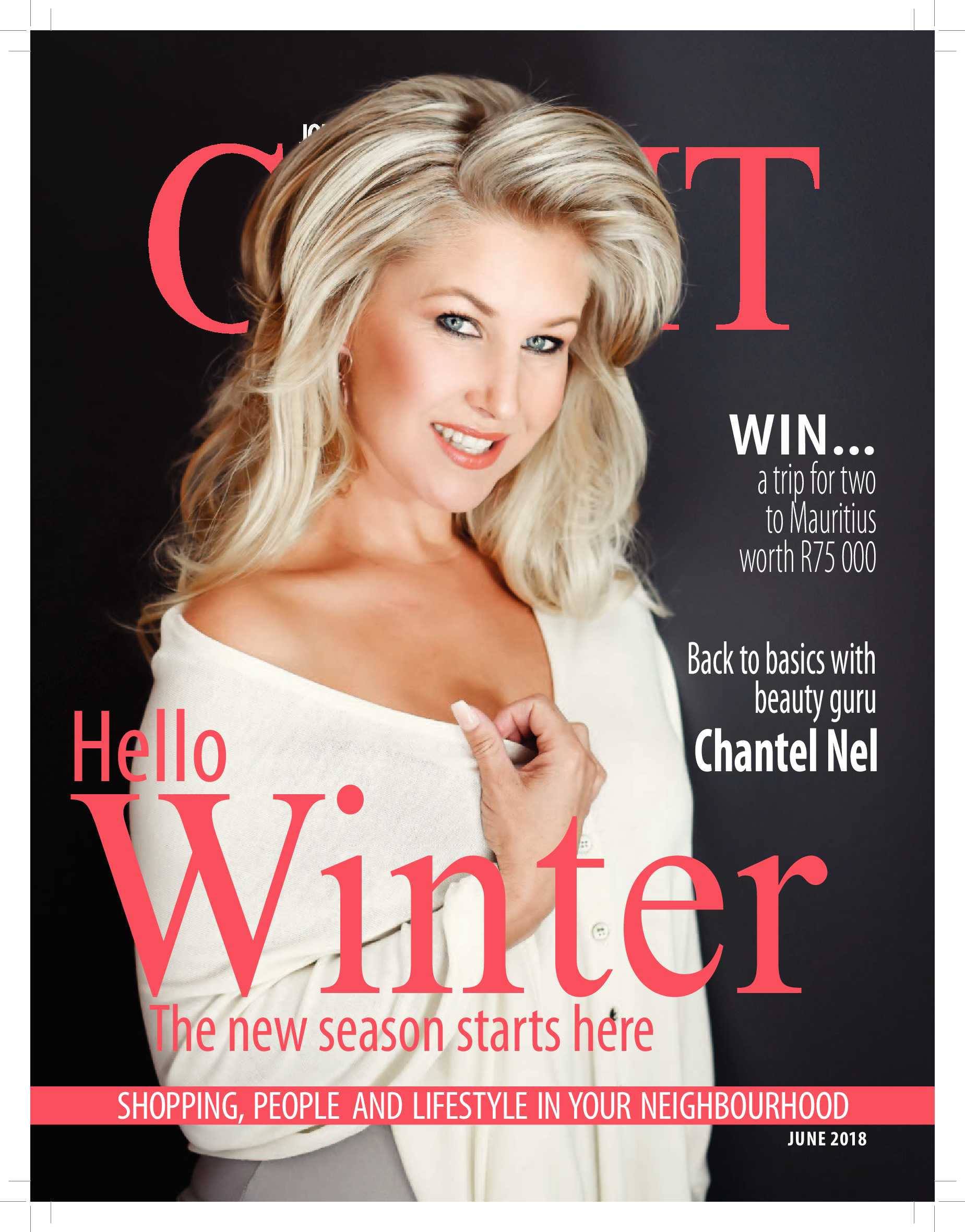 is a national brand of premium free magazines available in centres across the country.
to see other Get It magazines in the network.