Talented songwriter sings from the heart
"Every step of this journey is an experience so I try live in that moment and enjoy the feeling while it lasts."
These are the words of talented musician, singer/songwriter and solo artist Gareth Nelson who has been making airwaves on radio stations around the country with some of his songs.
Born with a passion for music, Gareth grew up in Edenvale (or 'the Vale' as the locals fondly refer to it) and it was in this vibrant town where the young muso found his calling.
"I grew up listening to music, feeling it, realising how much power it had to move people. I knew I had to be a part of that. I wanted to create, to inspire, to move, to take people on a journey. It was a calling for me."
The songwriter, who has been seriously involved in the music industry for the last three years, credits his family as his inspiration to start playing.
"My folks always had music on in the house. They always loved listening to music so I was surrounded by it.
"My grandad was very musical – [he] played piano and harmonica. My great uncle was a music producer at the SABC so he was a big influence."
Although he plays predominately adult contemporary and rock music, Gareth has not set limitations on his abilities and he has also experimented with electronic pop, trip hop, some blues and jazz.
"I love all types of music and want to work with whatever inspires me," he said.
When it comes to writing songs, Gareth tries to let life as well as experiences such as love, sadness and heartache bring out the melodies.
"I think you should let life inspire you as an artist. Living and being alive is the greatest inspiration."
After growing up surrounded by music, it should come as no surprise that Gareth has his own large personal collection of music and some (regretfully we couldn't name them all) of his top bands and performers include Jamiroquai, George Michael, Seal, The Beatles and Led Zeppelin.
As an upcoming performer on the music scene, some of the highlights of Gareth's career so far include winning a solo battle of the bands and being interviewed and playing live on radio.
Aside from these high points, being in the spotlight also means Gareth has developed a growing fan base.
"It means more than I can say, just someone saying 'we loved your song' or 'it moved me', it's inspiring. It is why you make music in the first place – that raw emotion of it," he said when describing the reaction of his supporters.
Gareth is currently working on releasing his first EP which is titled Polarised Vision of Grey.
"The meaning behind this is that not everything is black or white and in life we have to take the good with the bad."
The EP will soon be available on iTunes and SoundCloud.
When he is not creating music Gareth enjoys films and going to the theatre, and spending time with family and friends who he described as a very important part of his life.
"Travelling is also an absolute passion of mine and I love learning about different cultures, exploring new places, setting foot in another part of the world and even this country is incredibly fulfilling.
"I also love to run – [it] keeps me fit, healthy and sane."
Having recently signed with new management, Gareth has quite a few gigs as well as performances at festivals lined up. The dates for these shows will be posted on his website and Facebook page.
To find out more about this talented songwriter visit www.garethnelson.wix.com/music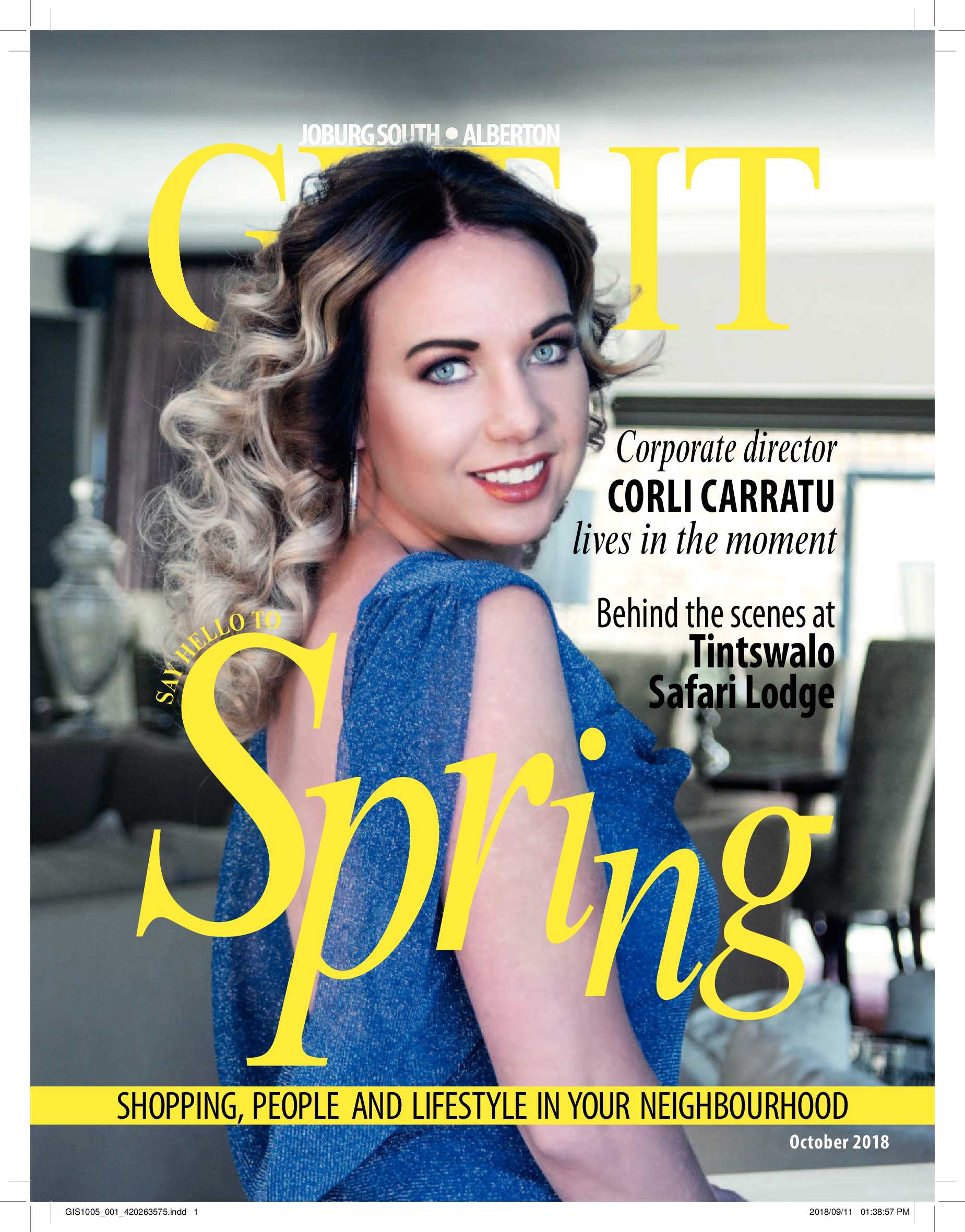 is a national brand of premium free magazines available in centres across the country.
to see other Get It magazines in the network.