Keeping abreast of cancer
A sense of togetherness prevailed at Cherrylane Gourmet Café, in Northmead, on Saturday, October 21, when a group of women (fondly referred to as 'breast friends') gathered to show their support for the Breast Friends 4Eva Scrapbooking Event.
Organised by sisters Angela Bjelos and Chantel Wright, who are both cancer survivors, the aim of the day was to raise funds and awareness about breast cancer.
"There is life after breast cancer" was the powerful and uplifting message behind the Breast Friends 4Eva Scrapbooking Event. Seen here at the Tree of Life are Dr Carol-Ann Benn (left), Louise Turner (Breast Health Foundation chief operating officer) and Chantel Wright.
As the event coincided with Breast Cancer Awareness Month, many of the 'scrappers' came dressed in pink shirts to symbolise their support.
Aside from spending a delightful day scrapbooking, the women were treated to a delicious lunch and they also enjoyed informative talks by Dr Carol-Ann Benn and plastic surgeon Dr Alexandra Grubnik.
Benn, who is considered one of the top breast cancer experts in South Africa, spoke about the importance of doing self-examinations and she also debunked some of the misconceptions surrounding breast cancer and the horror stories found online.
Incredible and inspirational individuals. Chantel Wright (left), plastic surgeon Dr Alexandra Grubnik and Angela Bjelos stand in front of theTree of Life.
The event was enjoyed by the 'scrappers' with some of them describing it as 'fun', 'informative', 'educational' and '…a wonderful day out'.
"It has been an inspiring day," said Angela, "We received a lot of great support from incredible people."
According to Chantel, she felt humbled by people's generosity and compassion.
Having put in a lot of hard work to organise everything, the sisters thanked all the sponsors who got involved and the creative 'scrappers' who showed tremendous support for a good cause.
"We can't believe how generous people can be," said Angela when reflecting on the event's success.
Having fun with friends. Chantel Hilder (left), Taryn Johnson, Debbie Agrizzi and Chez McBeth enjoyed the Breast Friends 4Eva Scrapbooking Event.
Funds raised at the Breast Friends 4Eva Scrapbooking Event will be donated to the Breast Health Foundation which was established in 2002, with the aim of educating the public about breast health and cancer.
"It is inspiring that breast cancer survivors put together an event of this nature to raise awareness and funds. These funds get used to educate, navigate and empower women with breast problems, particularly in the public sector," said Louise Turner, chief operating officer of the Breast Health Foundation.
Having fun and getting creative for a good cause. Tracy Goodchild-Brown works on one of her scrapbook pages.
The Tree of Life. At the Breast Friends 4Eva Scrapbooking Event, a painting of a tree was hung up at the entrance and guests were encouraged to bring a photo of a loved one, who has battled cancer, and hang it on the tree in order to symbolize the leaves.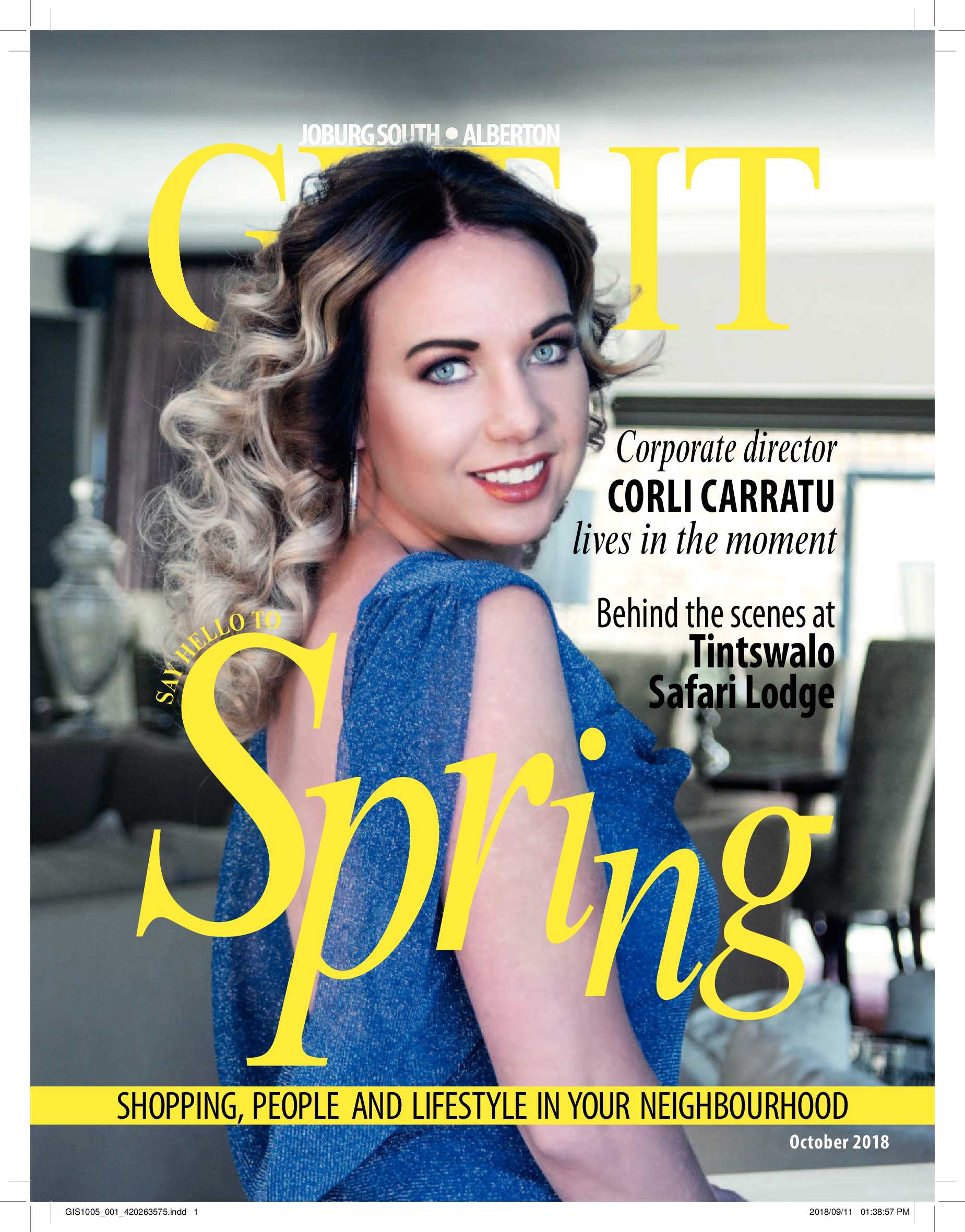 is a national brand of premium free magazines available in centres across the country.
to see other Get It magazines in the network.