Behind the scenes with Elle Franco – The DIY Queen
Elle Franco is a TV presenter, voice over artist, MC, producer and a DIY aficionado. Fresh and versatile, Elle elegantly executes all of her performances with passion.
Not just a pretty face, Elle has had over 7 years experience in the TV broadcasting industry.
We sat down with this dynamic lady and dug down deep into the person that she is.
 – What projects are you are currently working on? I am currently working on DIY projects and presentations to present live at Decorex Cape Town expo, happening at the Builders DIY theatre on 27 April 2018 to 1 May 2018.
– Describe your working environment on a daily basis? I have no routine on a daily basis, it is always changing. Some days I do DIY projects and work then shoot content for Builders and other days I am in meetings, recording voice overs, responding to emails or nipping to the gym for a workout.
– How are you using your 'status' to make South Africa a better place and positively impact individuals?  I love to try and instill an " I can do" attitude in people with my " status" and career.  There is no such thing as " I can't" you first just have to try and work hard… whether it be doing some DIY, mastering a power tool, going after a dream job, learning how to cook, getting fit or saving to buy a car. You can achieve anything you put your mind to.
– What have you learned about yourself since you became a public figure? I have learned to stay humble, being in the public eye is a job just like any other, it requires hard work and it is not always as glamorous as it seems. I have learned to not define myself by what job I am doing but rather by the skill sets I have acquired and who I am as a person.
– What things in life are still a mystery to you? Why are mosquitoes still on this planet? Flies I get, you know the maggot larva help to get rid of rotting waste, but those annoying mosquitoes I just don't get it. Also another mystery I often think about is why cities don't plant and maintain fruit bearing trees, that way the hungry and homeless and pick and eat fruit off a tree in the street?
– What kind of work situations make you feel satisfied? I love to help inspire people, even if it is making someone else smile while I am on shoot, on stage or in meetings, it is what makes it more of a passion rather than a "job" and that work situation makes me feel satisfied.
– What do you do when not working? I like to work out as it keeps stress at bay, see friends and go out for meals ( I love food!). I also like to take our dogs for a walk and leave the cell phones at home for 30 min.
– What should every woman try at least once in her life? Every woman should try a dance class, work with a power drill and go on an overseas holiday.
– Who is one influential person you love following on Instagram? Recently "Will Smith" joined Instagram and he is so entertaining to follow and makes me laugh.
– How does social media help you as a public figure in South Africa? Social media helps a public figure to be more "public" rather than conventional TV and radio and the unique, direct interaction enables an peek into that "public persons" life and personality which  helps the public get to know them a lot better than seeing them on a TV show once a week. Social media is an accessible level of communication, which in turns helps the public person, to portray themselves more publically on many platforms… video, photos and blogs.
 – Who is your support team? My husband, parents, family and close friends.
– What Charity do you support? I support SHOUT SA, SPCA and some other smaller charities that help the homeless and animals.
– What is the biggest misconception about your industry? That is 100% glamorous all the time, and it takes very little effort to land that dream gig.
– What is one thing you wish you knew when you were younger? Everything. Jokes haha. I wish I knew how to manage money and savings better and that a habit putting a little bit of money away adds up over long periods of time.
– Lastly, you've been interviewed so many times- what's the one question you wished someone would have asked you, but never did? Would you like some Nandos delivered to your home?
Follow her journey:
https://www.instagram.com/withelle_/
https://twitter.com/WithElle_za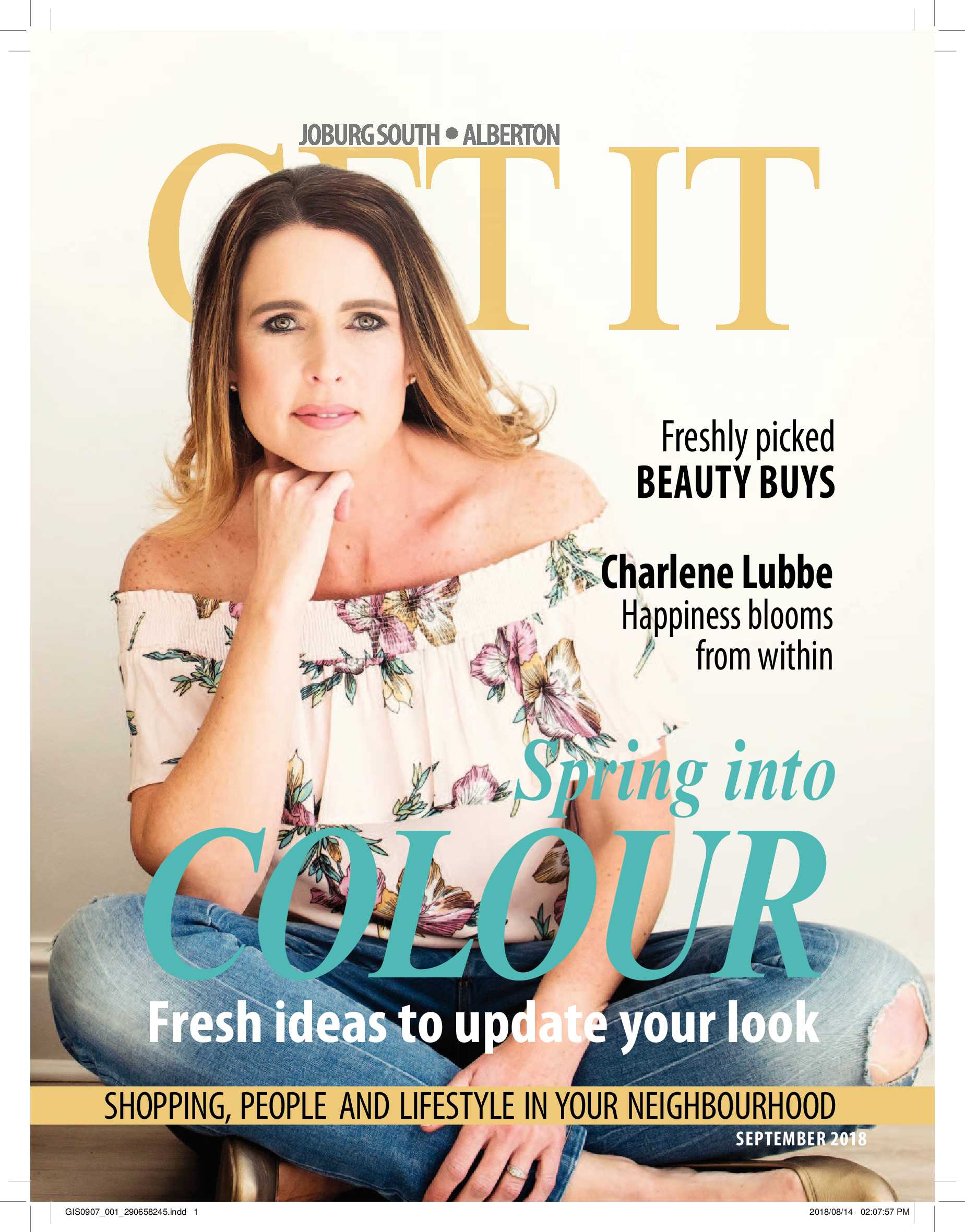 is a national brand of premium free magazines available in centres across the country.
to see other Get It magazines in the network.